Basement Waterproofing Services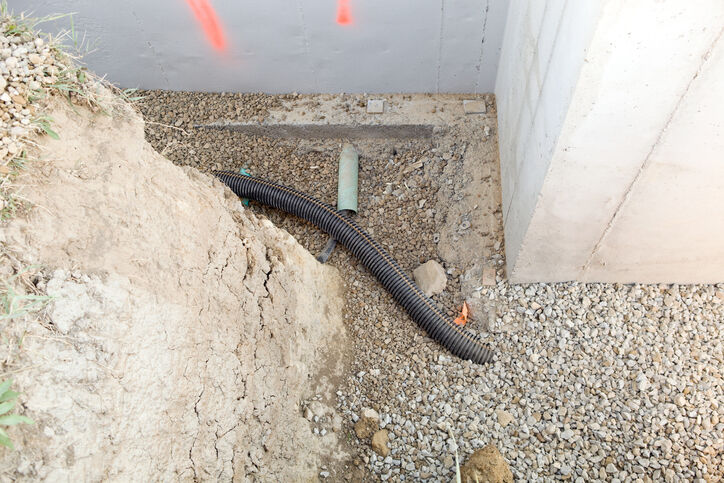 Have you noticed signs of water damage in your basement? You may see water stains, or notice a musty smell. Or does your basement flood during or after heavy rains? When you experience any or all of these, it may be time to have your basement waterproofed. Trinity Builders & Remodelers has provided basement waterproofing services to local residents. As a leader in the water damage industry, our trained restoration technicians are well equipped to keep basements dry. Although musty basements smell bad, the real issue is the compromised air quality that results from having mold spores growing indoors. Actively growing mold and mildew can result in unpleasant health issues. If you are experiencing water intrusion or dampness in your basement, it's time for you to call an expert basement waterproofing contractor for a free quote.
---
Emergency Service 24/7
---
Trinity Builders & Remodelers's Waterproofing Solutions
Just as no two houses are the same, no two waterproofing services will be the same either. There are many things to consider when waterproofing a basement, including what the basement is purposed for, whether it is finished or unfinished, whether a sump pump is sufficient to solve the problem, the home's outdoor drainage abilities, and the soundness of basement walls. Trinity Builders & Remodelers will consider all factors involved and come up with a fair and reasonable solution to your wet basement troubles. Simply call (346) 770-1877 to get started.
Trinity Builders & Remodelers's Waterproofing Process
Basement waterproofing means preventing outside water from penetrating exterior walls, floors, and windows. This technique may require simply sealing certain joints or seams, or more complex solutions such as installing a sump pump or French drain. The waterproofing pros at Trinity Builders & Remodelers assess every basement and the severity of the water intrusion issues. We'll then suggest the best resolution for your damp basement.
Why Choose Trinity Builders & Remodelers?
Trusted, certified technicians
Area leaders in water damage and basement waterproofing
Use of up to date technology and superior products
Affordable
Flexible scheduling

French Drain Installation
French drains go by many other names, including trench drains, filter drains or sub-soil drains. The principle of the drain is simple. It consists of a trench that is dug, then filled with small rocks or gravel and a pipe with small holes. The job of the French drain is to redirect ground water from a building's foundation and keep it from pooling. They are useful in protecting basements and keeping them dry. Trinity Builders & Remodelers specializes in installation of trench drains throughout the area.
If you have a damp, musty basement, call the basement waterproofing experts at (346) 770-1877.
---
Call for Fast FREE Quote
---